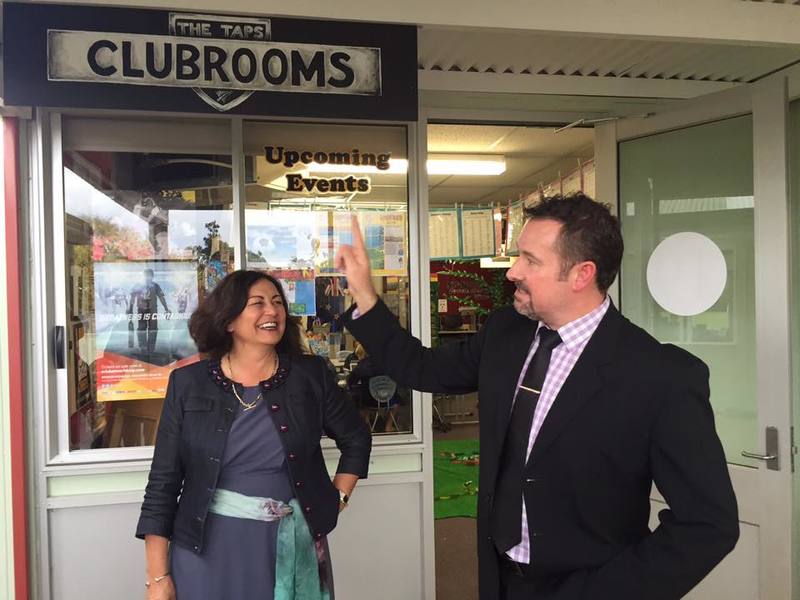 Hekia Parata, Minister of Education & Mr Gareth Duncan, Principal
Visit to Te Awamutu Primary School to see our
Innovative Passion Classrooms in Action.
~ 12 May 2015 ~
Our Innovative Passion Classrooms are in all of our
Year 5 & 6 classrooms
Our classes are about:
Creating/providing a learning environment where students are grouped and taught according to their interests and strengths results in an increase in their attendance, engagement and involvement at school. When students are at school, motivated, engaged and involved, it is only natural that academic progress occurs too.
In our classrooms numeracy and literacy are taught through the lense of the passion in authentic learning situations.
Exciting classes interest students - These classes spark their curiosity.
Curiosity, Passion, and Making a Difference!
From a Parent:
"Leon's confidence grew hugely in the Radio Station passion' class, not just in his presentation and oral skills but his new found confidence was such that he put his hand up for everything and put 100% into everything he did. I attribute this motivation to the fact that he was performing 'real' tasks with 'real' people and so he knew everything he did really did count. Now, even a year on, he aspires to go to radio school. He wants to be a radio presenter and possibly a TV reporter too. I doubt very much he would have come to this realisation without the year he spent in the Radio Station passion's class. Interestingly, When I asked how he felt about his experience in the Radio Station class Leon's comment was that even if students are in a class that they haven't identified as a passion because they haven't done it before, they can find that it becomes a passion."
~ Parent from 2014-2015 ~