Welcome to the home page of the Friends of TAPS

Friends of Taps is the Te Awamutu Primary School Parent Teacher Association (traditionally known as the PTA).

We are a relaxed and social group of parents and teachers who help organise social events to raise funds in order to provide additional resources and facilities for the students and school community.




We currently hold meetings every couple of months in the staff room at 7.30pm These meetings are advertised on the school Facebook page and in the school newsletter.

New members are always welcome. Email fats@taps.school.nz if you have any queries.

Please click on the following link which gives an overview of the role of the committee WHAT CAN A PTA DO FOR YOUR SCHOOL.pdf
Meet the team:
Kelly Reid, Alleena Burke, Katrina Quinn Maclennan, Janine Sutton, Kushla Wardlaw, Mandy, Kelly Quinn, Karen Sykes and Maree Parkes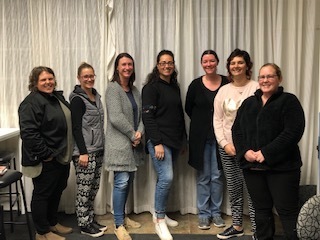 Gillian supports our Friends of TAPS fundraising by donating $500 to the school when you list and sell with Gillian.