Timatanga Team (NE/Yr 1)
Lanah Gibbes
Role
Team Leader - Teacher Room 1
Email
General Information
Kia ora koutou.
I am Mrs Lanah Gibbes.
I am an experienced teacher who has been teaching for 25+ years.
I am excited to rejoin the TAPS teaching community after having taught here for 10 years (over 12 years ago!).
I enjoy supporting and preparing children the best I can for happy school adventures and I am always amazed to see how quickly children can settle into school life and routines.
I am passionate about eye catching classroom environments and I get professional satisfaction from creating rich language experiences for the children.
I also relish using various forms of technology as effective classroom tools.
I am a mum to 2 gorgeous girls (Ashley-Jayne and Brylee-Ella) and I am married to Chris who is a very busy Super Rugby coach with the Hurricanes.
We value our family and friends and we like to enjoy everything that life has to offer.
Ngā mihi nui
Nicola Edwards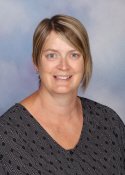 Role
Teacher Room 2
Qualifications
BSc, MA, Diploma Teaching - Primary
Email
General Information
Kia ora!
I am Nicola Edwards. I love teaching the new entrant children, and I am proud to be in Ruma Kakariki this year, in my sixth year of teaching here at TAPS, after I completed the Post Graduate Diploma of Teaching at the University of Waikato.
I am really proud and inspired by the progress, the development and the learning journey that occurs at this age level. It is a privilege to be a part of such a precious time with the children and families within Timatanga, and to be amongst and working alongside such a strong team of inspiring teachers.
My own two children are both TAPS students; Jasper is currently in Year 4, whilst Thomasina has just ventured to TAI this year.
From way back in a former life, I have a background in Archaeological Conservation and material sciences. I have a passion for travel and exploration which is also combined with a love creating works of art in kiln formed glass.
My family and I have a love of spending time at the beach and outdoors. Coming from the north east of England, I must say I favour this climate and the opportunities that abound!
Angela Henderson
Role
Teacher Room 4
Email
Katie McNaughten
Role
Teacher 4S
Email
Claire Hocking
Role
Teacher
Briar Gilbert
Role
Teacher Room 3
Email