Taiohi Team (Y1/2)
Karen Sykes
Role
Deputy Team Leader - Teacher Rm 1B (NE)
Qualifications
Bachelor of Teaching and Learning, Grad Dip teaching, early years
Email
General Information
Kia ora. My name is Karen and I am married to Richard, who some of you may know as he spent time at TAPS as a teacher aide. We have grown-up children, two of whom live in the Uk and two in Tauranga.
We left the UK in 2004, and two days later I started uni life, completing my degree in Teaching and Learning (Primary) by long distance learning through Christchurch College of Education.
I later completed a post-grad in ECE and have spent the last 14 years working across the age range, newborns to intermediate age children.
In 2013 I was lucky enough to secure a new entrants position at TAPS and have loved every minute of my time in Te Awamutu. The TAPS community are an amazing group of people. It's great to be part of your childs' learning journey.
My family and I love many different sports, but football is our passion, with all of us playing. I also enjoy swimming, walking, cycling and riding my motorbike.
We are also all involved with The Trillian Trek, which many of you may know as the Variety Bash. Joining teams driving across the country visiting schools in crazy vehicles, completing community projects and fundraising for children in need.
Janette Gillespie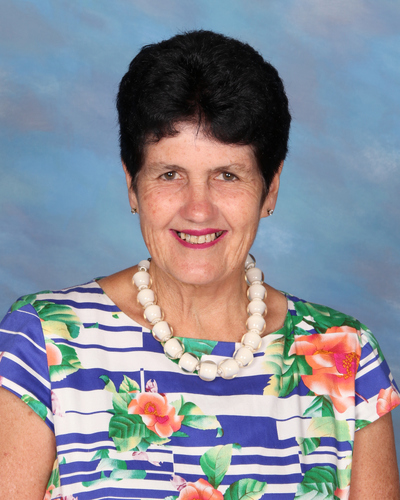 Role
Teacher Room 7
Email
General Information
Hi! I'm Janette Gillespie - Teacher, Mother of three children.
I am married to Ken, and have three children aged between 19 to 22 years. We have lived at Kihikihi for the past 28 years. Apart from Teaching my other interest is Gardening in my large garden.
I love Teaching and am presently at Te Awamutu Primary School with a Year 1/2 class. I have been at TAPS full-time for 13 years now but previously taught here 26 years ago in my 2nd/3rd/ and 4th year out teaching, then travelled to Pukenui in Te Kuiti for 7 years. I gave up teaching then, to stay home and be a good Mum. That only lasted about 5 years before I was desperately needed to relieve in Te Kuiti for 13 weeks and have been teaching ever since.
I am currently Teaching Room 7, a wonderful class of 5, 6 and 7 year olds and thoroughly enjoying this experience.
Vicki Neustroski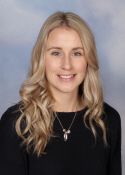 Role
Teacher Room 8
Email
Renee Lisignoli
Role
Teacher Room 9
Liarna Slade
Role
Teacher Room 10
Email
General Information
Hi there,
My name is Liarna Slade and this year I am teaching in Room 11 with year 1 and 2's.
This is my first year at TAPS and I am looking forward to my new venture. I am originally from Cambridge and have recently settled down in Pirongia. Before TAPS, I taught over in Hamilton.
During my spare time, I enjoy spending time with my partner and our animals.
I am passionate about a range of areas in the classroom, specifically Health and Physical Education, The Arts, Literacy and Inquiry.
"The more you read, the more things you will know. The more that you learn, the more places you'll go" - Dr Seuss
Nga mihi,
Liarna Slade
Audio Message
Michelle Galbraith
Role
Team Leader
Qualifications
Bachelor of Teaching (Primary); Postgraduate Certificate in Digital and Collaborative Learning
Email
General Information
Kia ora, my name is Michelle. I am the Taiohi Team Leader and provide literacy support to teachers. I completed my Bachelor of Teaching (Primary) at the University of Waikato in 2015. During this time, I was fortunate enough to complete my final placement at TAPS. I am now in my seventh year teaching at TAPS.
I am particularly passionate about teaching Literacy, Digital Technology and Art. I enjoy helping students to become confident in their abilities and see themselves as lifelong learners. This year, I am working on completing a Masters of Education specialising in Literacy through the University of Canterbury.
In my free time, I enjoy playing golf, helping to foster junior golf in the Waikato, spending time with my family and reading. I'm looking forward to a fantastic year of learning!